Developing the smartest and most sustainable food production systems – that is our mission.
AgriFood Capital is a collaboration of industry, public authorities and knowledge institutes in North-East Brabant for the purpose of achieving innovation and growth in agrifood.
We are developing smart regional solutions for global agrifood challenges. Together we are creating a smarter, healthier and more sustainable world for tomorrow.

North-East Brabant is a leading agrifood region in the Netherlands, and one that is known for its pioneering mindset, collaborative spirit, enterprising mentality, high-impact innovations, excellent entrepreneurial culture for food professionals and high quality of life. We take the social and economic challenges surrounding sustainable food production and transform them into new opportunities, businesses, products and services.

FACTS & FIGURES NORTHEAST BRABANT
The Netherlands 6th strongest economic region (of 40)
€27.3 billion gross regional product
Agrifood is the main economic pillar of the economy
The Agrifood industrial complex is among the top 5 in the Netherlands in terms of employment, locations, production value and productivity
7,200 agrifood companies, from farm to fork
55,000 jobs in the agrifood chain (1 in 6 jobs in the region)
€4.3 billion export value in agrifood (over ⅓ of total export value)
3,000 high-tech companies
25,600 jobs in high tech

HOW WE WORK
AgriFood Capital offers a platform for food makers and game changers who are pooling their diverse resources to seek new ways of making food, who want to develop new knowledge and leverage their talent for tomorrow's agrifood sector, or who want to start a company or take one to the next level.

In AgriFood Capital, food makers gain access to the knowledge, coaching, network and funding required to reach these goals. By working together with other sectors, such as high tech, logistics and education, we are creating a unique, powerful agrifood ecosystem in North-East Brabant.

OUR STRATEGIC AGENDA 2030: WHAT WILL WE BE EATING TOMORROW?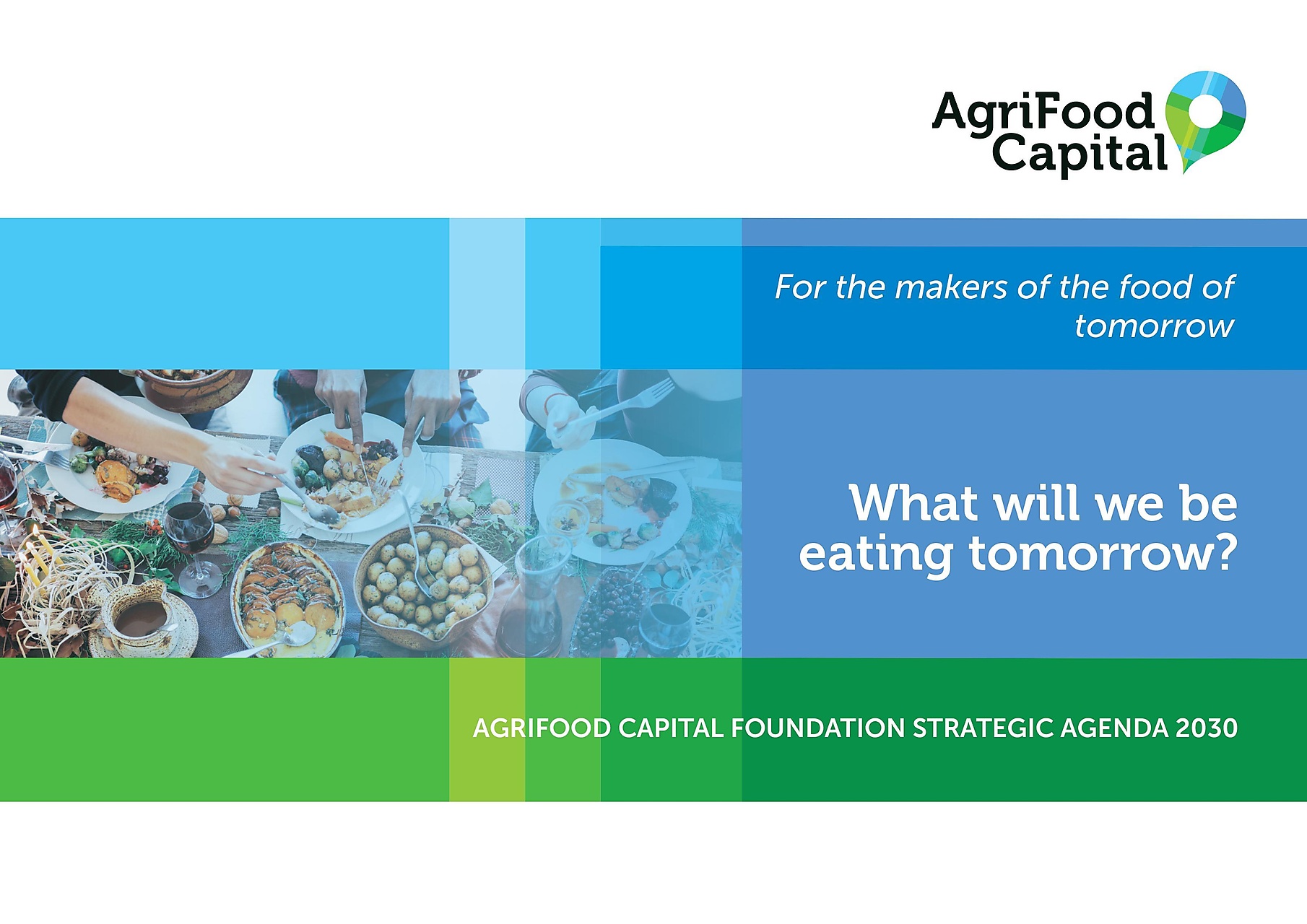 (to read the Agenda: click on the image above)